Episodes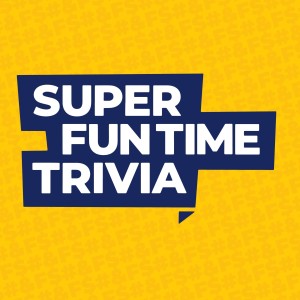 Friday Oct 27, 2023
Friday Oct 27, 2023
Kevin called in sick this week, so this Super Fun Time Trivia Podcast features the comedy stylings of David Dino White!

We discuss how the Saddle Dome was named after your mom, Jerry Orbach's Emmy Award winning genitals, and how best to prevent quarters and dimes from stealing your children and replacing them with pocket change.



Music Round: Bad
Patreon: Super Fun Time Trivia
Facebook: superfuntimetrivia
Instagram: superfuntimetrivia
Twitter: @sftimetrivia
Email: superfuntimetrivia@gmail.com
Intro Music By David Dino White.
Welcome to Super Fun Time Trivia: The known universe's only live improv comedy trivia podcast.