Episodes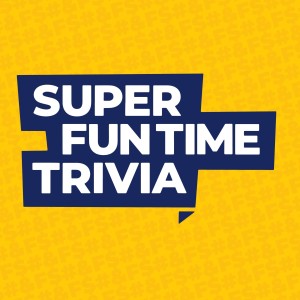 Friday Jan 20, 2023
Friday Jan 20, 2023
I don't have anything to say about this show, except for the fact that if you can draw, please send me a picture of Eric Clapton as a Velociraptor holding a baby on a balcony in one hand and a guitar covered in cocaine in another hand.

Also, I know I said "Architectural Dig" and not "Archeological Dig" I'm dumb, deal with it.


Music Round: People We Hope Die in 2023
Patreon: Super Fun Time Trivia
Facebook: superfuntimetrivia
Instagram: superfuntimetrivia
Twitter: @sftimetrivia
Email: superfuntimetrivia@gmail.com
Intro Music By David Dino White.
Welcome to Super Fun Time Trivia: The known universe's only live improv comedy trivia podcast.