Episodes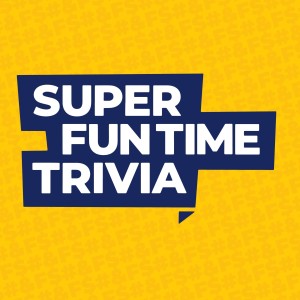 Sunday Dec 18, 2022
Sunday Dec 18, 2022
This week on the Super Fun Time Trivia podcast, we welcome you to the Clam Jam, the best ways to use a bag of spaghetti as a pillow when living out of your car, what it feels like to gently kiss Judge Judy, and Kevin reminds us that Three Dollar Bill Y'all is, in his words, a tour de force.
Music Round: 5 Letter Titles
Patreon: Super Fun Time Trivia
Facebook: superfuntimetrivia
Instagram: superfuntimetrivia
Twitter: @sftimetrivia
Email: superfuntimetrivia@gmail.com
Intro Music By David Dino White.
Welcome to Super Fun Time Trivia: The known universe's only live improv comedy trivia podcast.