Episodes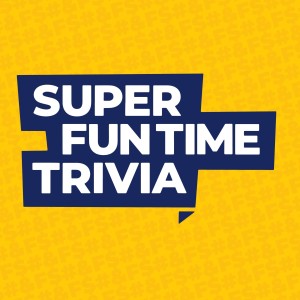 Thursday Apr 14, 2022
Thursday Apr 14, 2022
This week on the Super Fun Time Trivia Podcast, we discuss the best way to eat the flag of Chile, how many slices from a haliberd or whip it takes to kill a war horse, 45 minutes of Brad Pitt's ass, and how to get the trickle out of that nickel so you can keep your city healthy.
Music Round: 4 Letter Words
Patreon: Super Fun Time Trivia
Facebook: superfuntimetrivia
Instagram: superfuntimetrivia
Twitter: @sftimetrivia
Email: superfuntimetrivia@gmail.com
Intro Music By David Dino White.
Welcome to Super Fun Time Trivia: The known universe's only live improv comedy trivia podcast.